WHAT WE DO
Shoebox Supply Warehouse is a 501c3 non-profit organization. We stock items for purchase to help fill shoeboxes, to take on missions trips, for Vacation Bible School or church/youth group activities.
We have items in a variety of categories such as:
School supplies (crayons, pencils, paper, coloring books)
Clothing (t-shirts, socks, hats, dresses)
Personal hygiene (toothbrushes, combs, brushes, barrettes)
Toys (balls, cars, jump ropes, dolls, stuffed animals, and more)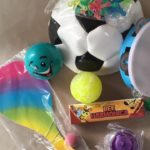 We can pack your shoeboxes for you!
For your convenience, we can pack shoeboxes for you at the warehouse! For $15.50 we can fill a shoebox, include the shipping, and make sure it gets turned in to the collection center in the fall.
For those of you that have to travel long distances to the warehouse or are limited by Covid-19 concerns, this is a great alternative!
If interested, contact us using the form on the Contact Us page.
We take cash or check.
If you are tax-exempt, please bring a copy for our files. Click here for our most updated price list.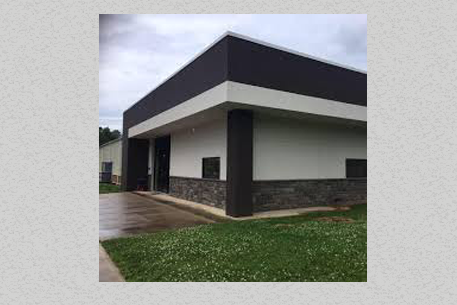 HOURS
We will be open for business from 9am -12 noon on the following dates:
Every Other Saturday
Every Other Thursday
Mondays
Please follow the guidelines regarding social distancing, masks, and hand washing.
709 Marden Avenue
Shippensburg, PA 17257
DIRECTIONS FROM GETTYSBURG
Take Route 30W to 997N. Make a right on 997 to Route 11. Make a right on Route 11N and proceed 5.5 miles to Lurgan Avenue. Make a left on Lurgan Avenue and travel 1/8 mile to Marden Avenue on left. Turn left to the warehouse.
DIRECTIONS FROM HAGERSTOWN
Take I-81N to exit 24. Make a left on Old Scotland Road to Fayette Street. Make a left on Fayette Street to King Street. Make a left on King Street to Lurgan Avenue. Make a right on Lurgan Avenue and proceed 1/8 mile to Marden Avenue. Make a left on Marden Avenue to the warehouse.
See our volunteers hard at work and some of the great things we have available to purchase.
"And he said to them, 'Go into all the world and preach the gospel to every creature.'" ~ Mark 16:15